How to create A record in cPanel & ping it to other IP Address?
Do you want to know how you can create A record in cPanel and ping that to some other IP Address? If yes then don't worry!
In this article, you will learn to create A record as well as to ping it with other IP in just few minutes by following these simple steps mentioned in this article.
Let's move on to the topic…
Steps to create A record in cPanel & to ping it with other IP Address :
You just need to follow all the steps one by one in order to create A record in cPanel.
STEP 1 – Login To Your cPanel Account
Go to NinzaHost.
Login your Account.
Select your Active Product/Services.
Click on "Login to cPanel" under Action Tab.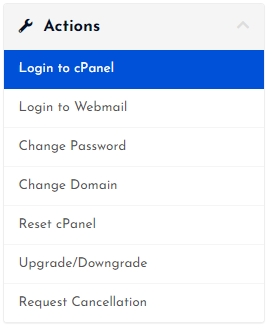 Then you will automatically redirected to your cPanel Account.
Or, If you have cPanel login details then you can easily login to your cPanel account by visiting yourdomain.com/cpanel.
STEP 2 – Go To Advanced Zone Editor
Search for "Zone" in the search tab.
Click on "Advanced Zone Editor" under Domains Section.
Wait for few seconds until the next page appears.
STEP 3 – Create A Record
Scroll down the page.
Fill all the details under 'Add a Record' as ⇓

TYPE : Choose A from drop-down.
NAME : Enter the sub-domain you wish to point A record.
TTL : Enter default value i.e. 14400
ADDRESS : Enter the IP Address where you wish to point your subdomain.

At last, click on "Add Record" button.
When your A record will added successfully, you will get a success message like this :
You need to open cmd in your windows.
Type ping & then press spacebar after that type the sub-domain name as written below :
ping test.domain.com

Thanks for reading this article. Hope you found this article helpful and your query regarding how you can create A record in cPanel is now solved.
If you still have any query or doubt then please let us know through your comments in the comment section below.