How to login Webmail Account to your Gmail?
Do you want to login Webmail Account to your Gmail? But, don't know how? Well, no worries!
In this article, you will learn how you can easily log in to your Webmail Account on your Gmail so it becomes handy for you to access any emails you receive on your Business Mail.
So, without any further due, let's move on to the topic…
Steps to login Webmail Account on your Gmail:
Follow all the steps mentioned in this article in order to login to your Business Mail on your Gmail easily.
Here we go…
STEP 1: Login To Your cPanel Account
Go to NinzaHost.
Login to your Account.
Select your Active Product/Services.
Click on "Login to cPanel" under Action Tab.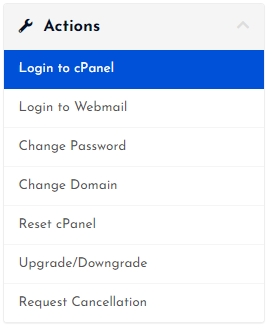 Then you will automatically be redirected to your cPanel Account.
Or, if you have cPanel login details then you can easily login to your cPanel account by visiting yourdomain.com/cpanel.
STEP 2: Setup Mail Client for your Business Mail
Search "Email" in the search bar.
Click on the "Email Accounts".
Select your preferred mail from the list.
Click on the "Connect Devices" button next to your preferred Business Mail.
On the next page, scroll down a bit and check your Mail Client Manual Setting.
Keep this tab open cause you'll need these details to login your business email into your Gmail.

You should use Secure SSL/TLS Settings as it's recommended and best.
You will also need your business email password so if you already know your Webmail password then it's great but if you don't know the password, create a  new password now.
STEP 3: Login your Webmail to Gmail
Go to your Gmail App.
Click on Add Another Account.
Hit OTHER.
Type your business email.
You can use any type like POP3 or IMAP.
Just click on any.
Now, provide the incoming server details you got from cPanel in STEP 2.
That's it, you've successfully logged in your business email to your Gmail.
Thanks for reading this article. Hope, you now understand how you can login Webmail Account to your Gmail easily.
If you still have any doubts or suggestions then please let us know through your comments in the comments section below.